What is Advanced Management Insight?
The first digital solution combining human and project data into a real-world status and risk identification engine. If your business depends on keeping your projects on track, you need Advanced Management Insight.

Early automatic risk identification
Leverage historical data and metrics to respond proactively to potential problems before they become unmanageable.
Accurate health and status at-a-glance
Multi-level views, dashboards, and reports provide critical information to all levels of the organization as each activity is continuously monitored.
Continuous project reviews
Conduct repetitive project reviews conveniently and easily by holding all projects to the same evaluation schedule and criteria. Leverage pre-defined checklists, processes, and best practices.
Strategic Project Intelligence
It is not a replacement for Microsoft® Project or another detailed scheduling system. Rather, it provides the ability to conduct repetitive project reviews conveniently and easily.
Built-in governance
Duplicate the results of past successful projects with our proactive and quantitative approach to project governance and risk management throughout the project life-cycle.
Management by digitally walking around
Advanced Management Insight filters operational data and human feedback through checklists, best practices, and world-class analytics to help executives address real world issues.
There is nothing out there like this. It was obviously developed by someone who understands how a PMO works.

Capers Jones - Chief Scientist Emeritus Software Productivity Research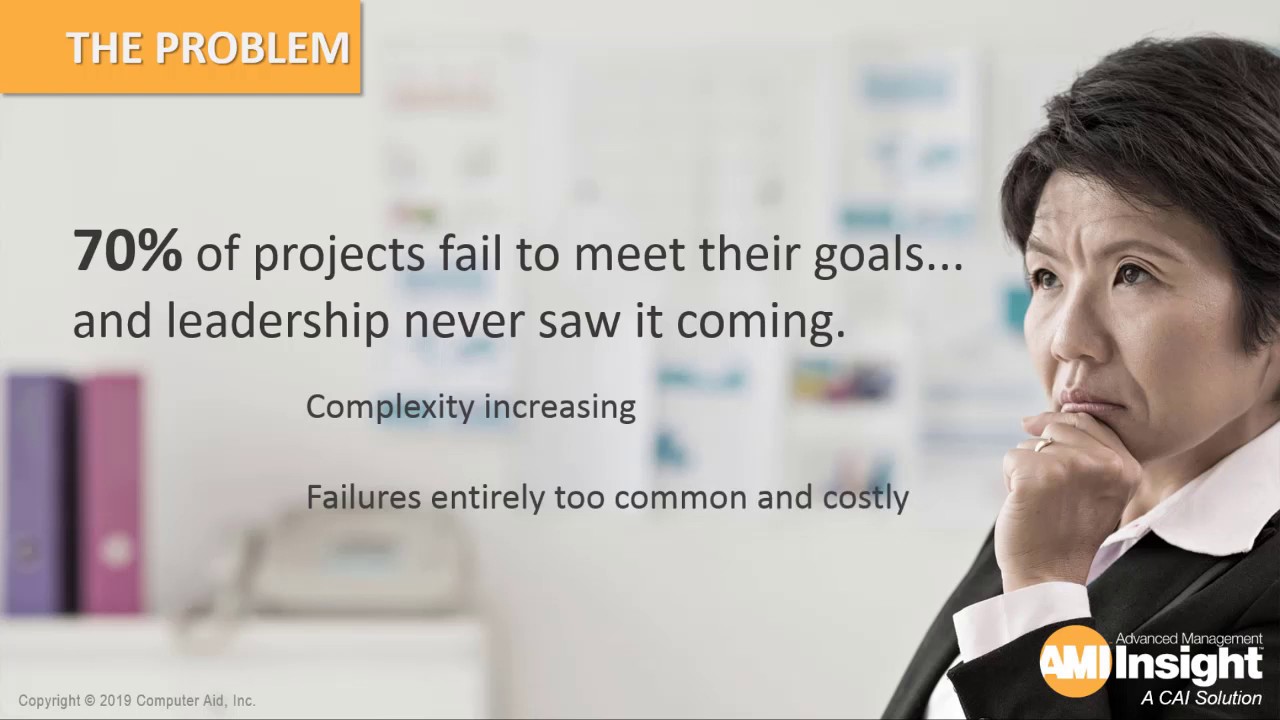 Overview of AMI
Watch this short video to learn how Advanced Management Insight helps you gain visibility and control for all your projects.
What is your Organization's Project Management IQ?

See how your organization compares and what areas need improvement.